The Story of Historic Medora
In April 1883 a French nobleman named Antoine de Vallombrosa, the Marquis de Mores, founded the town of Medora naming it in honor of his wife, the former Medora von Hoffman.
The Marquis built and financed several businesses in town with the financial backing from his father-in-law. These businesses included a beef packing plant, a stagecoach line, a freighting company, refrigerated railway cars, a hotel, stores, and a large home overlooking his town (Chateau de Mores). The Marquise (Medora) independently funded the creation of both DeMores School and St. Mary's Catholic Church, the oldest continuously operating church in the Bismarck diocese. The Marquis and Marquise dreamed big and their fingerprints are visible all over town.
Despite the Marquis' vision and energy, by the fall of 1886 all of his various enterprises had ended in financial failure. The Marquis and Marquise returned to France with their family.
In September 1883 a young New York politician named Theodore Roosevelt arrived in Medora to hunt buffalo. Roosevelt immediately fell in love with the land and invested in cattle raising purchasing two large ranches - the Maltese Cross, about seven miles south of Medora, and the Elkhorn, about 35 miles north of town. In 1901 Roosevelt became the youngest president in U.S. history, serving until 1909. He called his years in the badlands "the romance of my life," and often credited his Dakota experiences with enabling him to become president.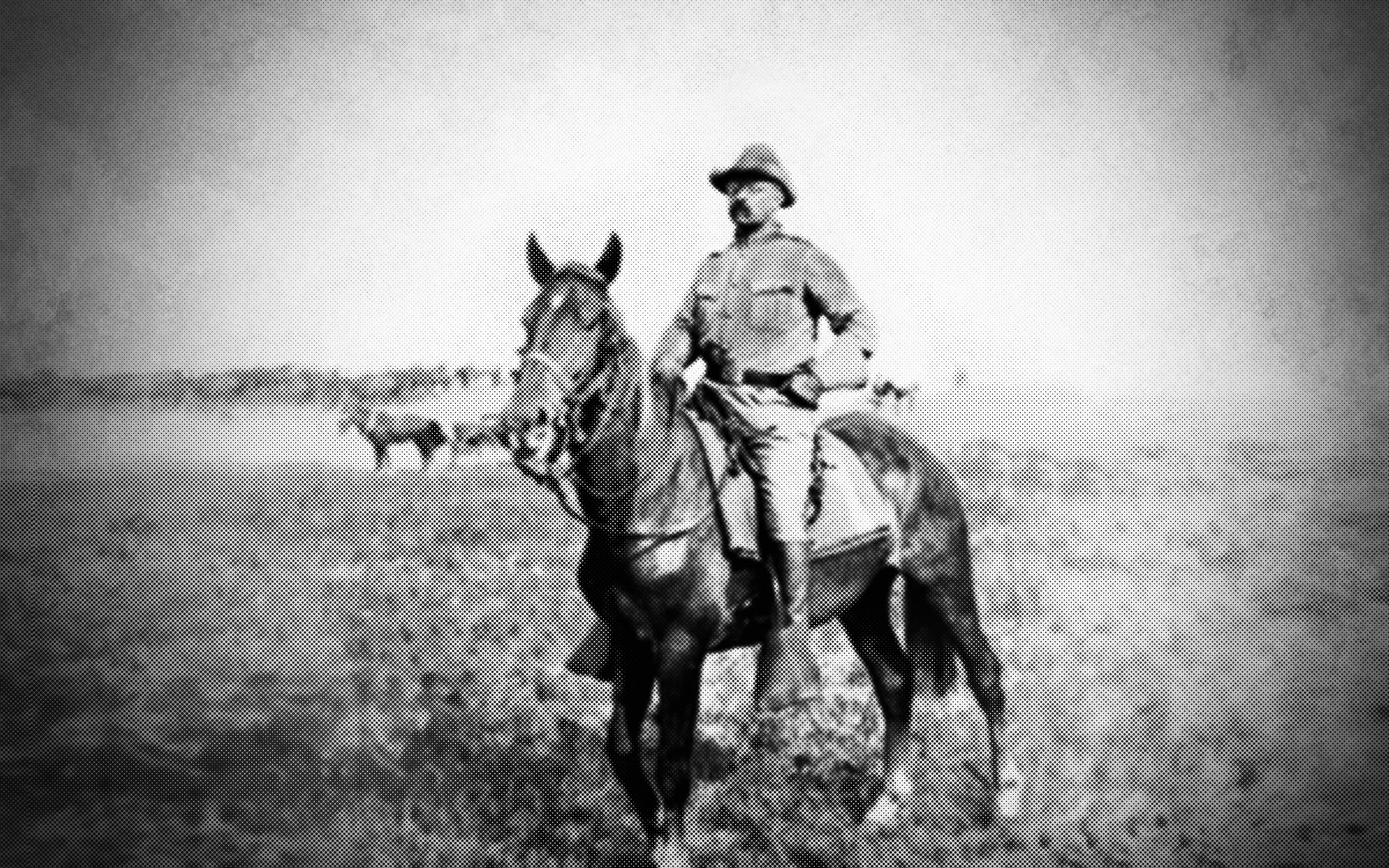 As the seat of Billings County, Medora continued to be an active community following its early years. It has always been a cattle town, with countless thousands of cattle being shipped out over the years. Three large coal mines operated in the vicinity from the 1920s to the 1940s, and the Civilian Conservation Corps maintained a base camp near Medora from 1934 to 1941. During which time the CCC completed landscape and restoration work on the 128-acre Chateau de Mores State Historic Site and De Mores Memorial Park. These sites were opened to the public on August 7, 1941.
On April 25, 1947 the Theodore Roosevelt National Park was established. The park encompasses 110 square miles in its North and South Units. Roosevelt's Maltese Cross ranch cabin sits behind the Visitor Center.
In 1958 the Burning Hills Amphitheatre was constructed a mile west of Medora. The Amphitheatre hosted the theatrical production Ol' Four Eyes until 1965. Ol' Four Eyes was a dramatic retelling of Roosevelt's life in the North Dakota Badlands. In 1965 the nationally renowned Medora Musical began production which still runs nightly during the summer months.
Entrepreneur Harold Schafer and his Gold Seal Company began a restoration and modernization of the old west town in 1962. He developed many additional attractions and his efforts are now managed by the Theodore Roosevelt Medora Foundation (TRMF). The efforts of TRMF and many independent business people have helped make Medora one of the premier family entertainment destinations in the country.